There's no doubt that we are all itching to take a weekend away. Roadtripping is on the top of the agenda for many Australians with International Travel expected to be unavailable until 2021.
First, the devastation of the Bushfires and with COVID-19 Hitting the world hard, Now, more then ever, most Aussies want to support local businesses. Here we have compiled a list of 3 amazing places to add to your travel bucket list in NSW!
Pack the car, buckle up and get your Spotify playlist on point – here is just 3 of the best places to visit in NSW right now.
Orange
5 hours from Newcastle
3.5 hours from Sydney
Best for: Foodies & Wine lovers
Orange is surprisingly one of the coolest new wine regions (after the Hunter Valley of course!), while it is a little chilly, pack your scarf and warm jacket then set off to one of the 60 vineyards and around 40 cellar doors.
Due to the elevation (thanks to the extinct volcano Mount Canobolas), the region is known for its Chardonnay, Pinot Noir, Riesling, Pinot Gris, Merlot, Shiraz and emerging drops like Gewürztraminer, Viognier, Tempranillo and Sangiovese.
Our favourite places to visit are:
Nashdale Lane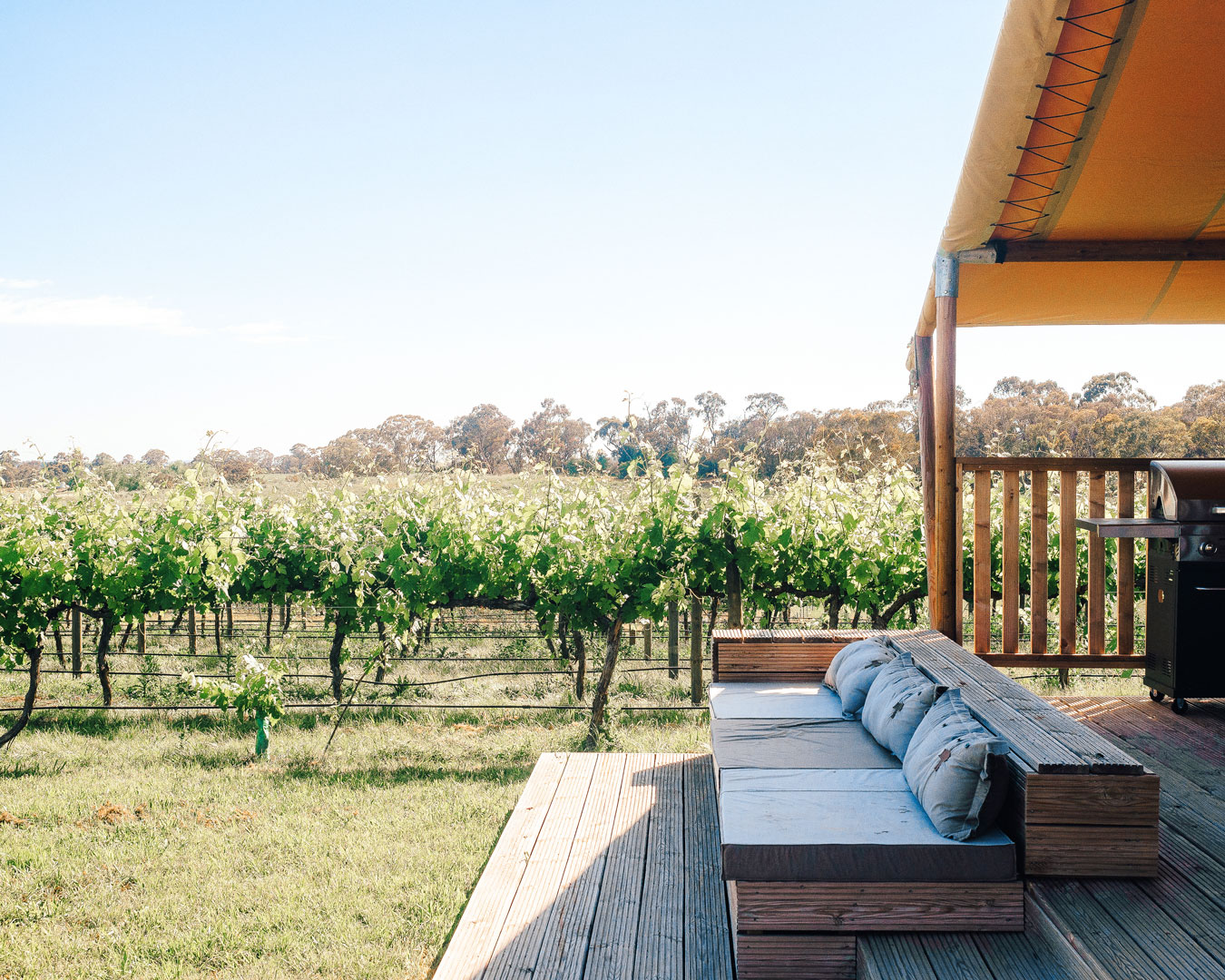 A proudly Australian family owned and operated business, the vision for Nashdale Lane began in 2001. Husband and wife team Nick and Tanya Segger are hands-on and passionate in what they do, and have built a winery that is focused on ethical practices and a respect for the land.
Situated in the highlands of Orange on 60 acres at the foot of Mount Canobolas, the vineyard produces a range of quality varietals such as Sauvignon Blanc, Pinot Gris, Riesling, Chardonnay, Pinot Noir, Tempranillo and Shiraz, as well as quality blends under their 'social' label.
Positioned almost 900m above sea level, visitors can enjoy the refreshing mountain air and the vistas while sampling the wines at the cellar door, a 60-year old converted apple packing shed. Fully insulated with unobstructed views and a wood fire for those chilly days, it's a great place to enjoy a matched wine, cheese and charcuterie tasting you won't soon forget.
There's even luxury glamping available, giving you a private escape among the vines in a distinctly Australian getaway – though do note that children are not permitted to stay in the glamping cabins.
125 Nashdale Lane, Nashdale
Open Monday and Friday, 12pm-4pm, Saturday and Sunday 11am-5pm. (COVID19 may mean hours will vary)
Colmar Estate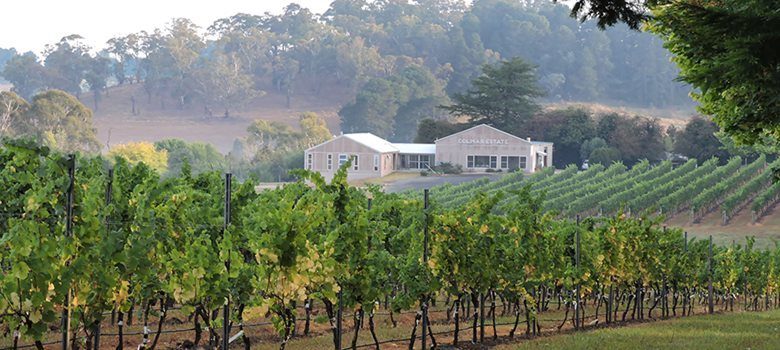 With 17 Trophies awarded in their first three years of operation, Colmar can make a strong claim to being the Orange region's most awarded vineyard, turning the 30-year dream of vignerons Bill and Jane Shrapnel into a reality.
Bursting onto the wine scene in 2014 with some stunning and rightfully celebrated white varieties and Pinot Noirs, their vineyard produces sensational cool-climate wines similar to that produced by the classic wine regions of France – Chardonnay, Riesling, Pinot Gris and Traminer, as well as Sauvignon Blanc.
Named for the beautiful old town of Colmar in Alsace, France, Colmar Estate is located in one of Orange's most picturesque areas, with their Cellar Door well worth a visit.
790 Pinnacle Rd, Orange
Open Saturdays, Sundays and public holidays, 10.30am-5pm. All other times by appointment.
Heifer Station Wines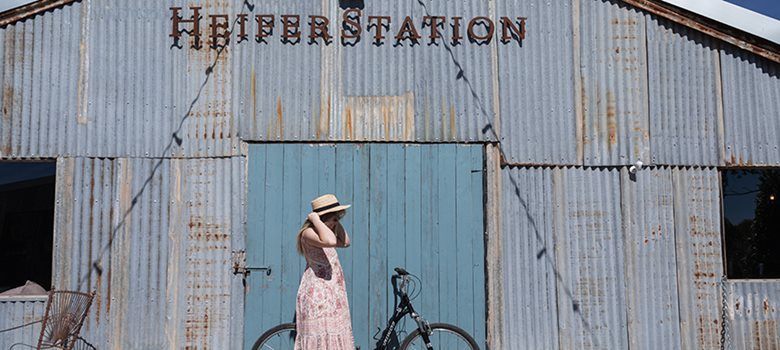 Located on the basalt slopes of Mount Canobolas and spanning 65 acres of red loam soils over limestone up to an altitude of 900m, Heifer Station was once part of a much larger property used by Cobb & Co. as a change station for their horse teams. Over the years Heifer Station was split up, and its history all but lost.
The preservation of that history is an important part of the vision of founders Phillip and Michelle Stivens, who purchased the property in 2009. It has since flourished, producing award-winning Shiraz along with Chardonnay, Pinot Gris and Merlot, enjoying a near-perfect balance of elevation and sunshine perfect for growing cool climate fruit with drive and elegance.
In 2016 they opened a beautiful Cellar Door in the old woolshed, and haven't stopped since. There's also vineyard tours and roaming tastings, numerous picnic sites you can reserve for that special occasion, and a kids petting zoo and farm.
You can even arrive in style with a helicopter landing – though make sure to book first, as the landing area is a working cattle paddock!
1034 The Escort Way, Borenore
Open seven days, 11am-5pm.
Eurobodalla
6.5 hours from Newcastle
4.5 hours from Sydney
Best for: Fishing, Walking and Exploring.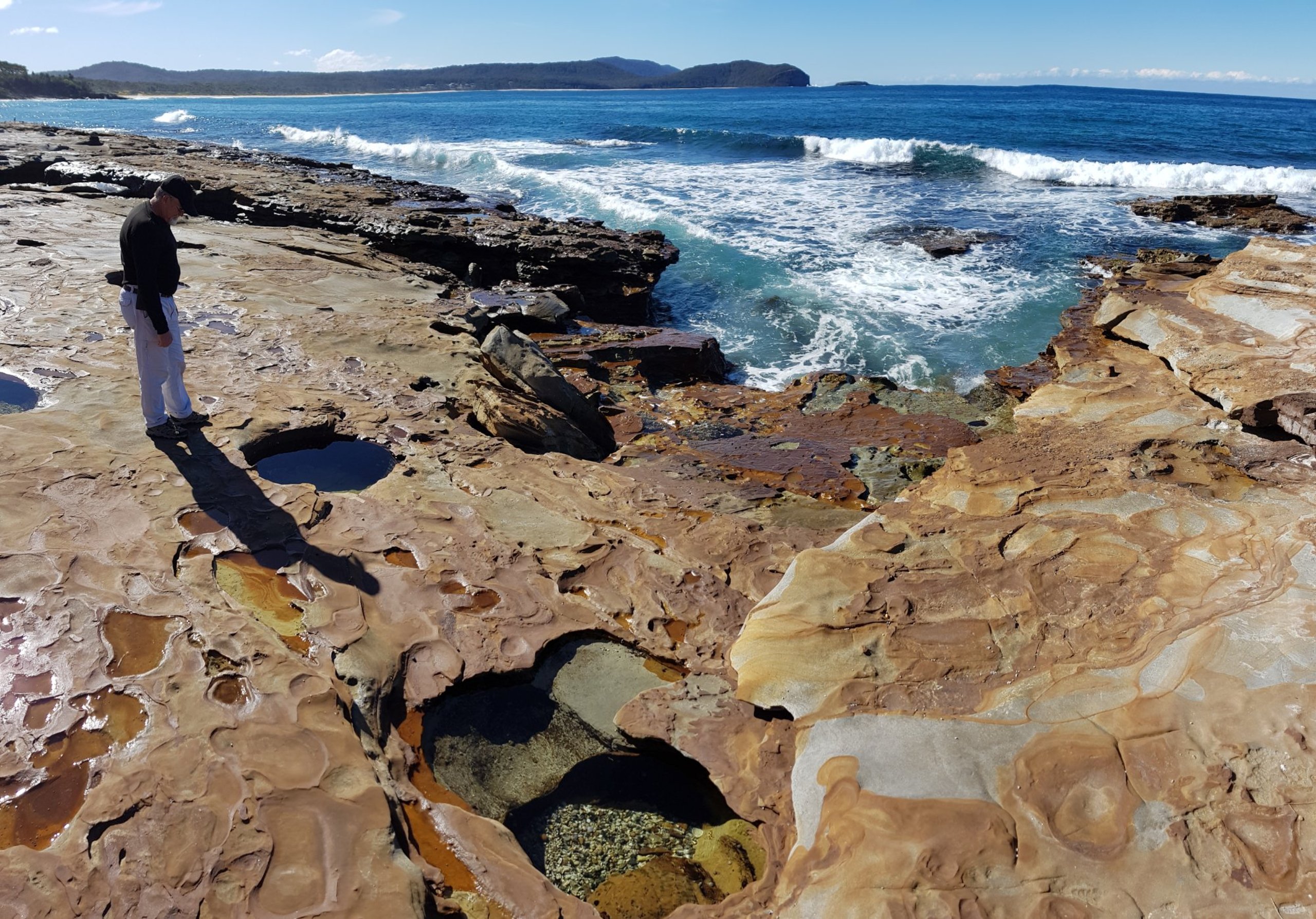 If you head down the NSW South Coast, you'll eventually come to Eurobodalla, a region which kicks off at South Durras all the way to the in-land area of now-infamous Nelligen (shout out to firey and national hero, Paul Parker).
This area takes in Batemans Bay, Mossy Point and Narooma. We suggest hitting up Three Fish Cafe in Batemans Bay for juicy burgers, chips, big breakfasts and the ultimate seafood feed.
Or try The Venetian Cafe—they roast their own coffee and currently house a casual 19 different blends. Plus, if you're not a big coffee drinker, the team here also whips up a killer chai and super indulgent hot chocolate.
If you're looking to expend some energy, you can rent some wheels from Moruya Bicycles who have everything from traditional bicycles to pedal-assist beauties if you're keen to make some miles (they'll also provide you with some pretty handy maps). The Mill Bay Boardwalk in Narooma is a super scenic walk that leads you past goodies like the Narooma Bridge and Apex Park.
It's gentle on the legs and contains wheelchair access. Needless to say, you'll also want to save room for an Oyster feed at The Oyster Shed, which is located on the banks of the Clyde River.
Dalmeny Campground is a winner if you want to wake up to beach views, but you can also scope some mountain scenery at the quaint Palm Cottage in Narooma, the Fig Tree Bush Cabin in Moruya, the Serendip "Glamping" Shack on Wallaga Lake or the rustic heaven of The Studio in Tilba Tilba.
South Coast
5-7 hours from Newcastle
4-6 hours from Sydney
Best for: Supporting Fire Affected Communities & Beach Lovers
Our Picks
As we know, one of the best ways to support the rebuilding of fire-affected towns is to visit. Whether it's a weekend away or a week-long road trip, it's time to get planning a getaway to one of the most beautiful parts of Australia. Here's where we recommend you check out.

Image: VisitNSW
Huskisson
One of the Shoalhaven's most popular hotspots, the crystal blue waters of Jervis Bay Marine Park are well worth a visit.
Culburra Beach
Relax in complete tranquillity at this underrated coastal town, beautifully surrounded by river, lake, ocean and national park.
Batemans Bay
Often referred to as the gateway to the South Coast, Bateman's Bay is the perfect place to support local, rebuilding businesses by eating their delicious seafood and trying your hand at some watersports.
Bawley Point
Swim and surf your way around one of the coast's most pristine coastal hamlets at the beautiful Bawley Point.
Mollymook
With plenty of places to eat, drink and shop—Mollymook is the ideal town to support the regeneration of local business after the fires. Fishing, diving and snorkelling are all on offer here!
Ulladulla
Renowned for its vibrant energy, fresh, delicious seafood and beautiful beaches, Ulladulla is the perfect base for a South Coast road trip.

Huskisson, via Shoalhaven Tourism
Narooma
Swim, snorkel and dive your way around one of the most magical spots on the South Coast; then check out Montague Island—a wildlife wonderland, home to fur seals and a diverse range of bird species.
Moruya
A coastal paradise ripe for exploring, the gorgeous coast at Moruya offers no end of active pursuits surrounded by beautiful beaches; whether that's walking fishing or cycling.
While towns might be beginning the process of reopening and recovering, rebuilding won't happen overnight.
The #GoWithEmptyEskys campaign highlights how important ​​​​​​it is for Australian's to support the regeneration of bushfire-affected towns by visiting.
A viral post by Tegan Weber explaining the movement implores people to "do one simple thing.
Go with empty eskies, empty cars and low fuel. Go, spend your money, stay in their hotels, buy from their shops, camp at their campgrounds, buy their gifts, buy their fuel, buy bread and milk. Beyond rebuilding, they need continued and long term support to get back on their feet and your empty esky makes more of a difference than you could ever imagine."
What is your favourite place to travel to in NSW? Let us know for our next travel list!
Credits: Urban List , Ellas List