It is that time of year when Aussies are preparing for their easter getaways over the school holiday period. In the current climate, more and more will be travelling in their own backyard instead of jumping on a plane. But is your car up to the task for your next Road Trip?
Here are some essential DIY car safety checks to help you out. It is important to note, while these checks are handy, it's always a good idea to have your car checked by a professional mechanic before heading off on a long drive. Especially if your car is due for a service or if you're taking your car out of its comfort zone from everyday short trips to a long open-road journey.
1. Check your dashboard warning lights
Any warning light in the dash needs immediate attention by a professional who can scan and diagnose the problem. Some symbols on your car's dashboard are more obvious than others and is dependent on your car.
2. Check your oil
Check your oil level and the date that you may need an oil change. If it is almost time to change your oil, then do it. A long trip can give more stress on your vehicle.
Note: adding extra oil will not work as changing the oil, because the sludge from your old oil cannot be cleared. If possible, the oil filter can also be changed at the same time.

3. Check your battery health
Is you are car little sluggish or slow when starting? This may indicate your battery is on its last legs. Traditionally, batteries last around 3 years – some last much longer than that – but always be careful taking and old trip with a battery that has surpassed the 3-year threshold.
4. Check Your Fluids
Warning: check these when your engine Is cold! Make sure to check the various fluid levels in your car and make sure they are all topped off, including, coolant, windscreen wash levels and brake fluids. This is an efficient way to avoid unnecessary breakdowns that could lead to possible accidents. For e.g. If you check the coolant level in the reservoir and it is below the minimum mark or that the colour is either clear green or orange, your engine is in danger of overheating. It is a good idea to have the whole cooling system flushed and replenished with new, rust-inhibiting coolant.
5. Check your tyres and wheel alignment
First, visually inspect your tyres for any tread wear, if the wear is uneven then this can indicate an alignment problem, under or over inflation or even something more serious. It is always good to get this checked out before your road trip. As for your air pressure, your car will generally have a sticker inside the car door with the correct PSI and you can fix this at a service station with an air hose and gauge. This will make sure that every tire is safe during your journey.
6. Check your brakes
If you feel a shudder through the pedal or squealing (metal on metal) noises when braking, this could mean the friction material of the pads have ground down to the metal. Your brakes also have fluids that may need to be flushed as water can build up, in this case, your brakes will feel spongy or won't work as effective and travel too far when you put your foot down. This Is best checked by a professional mechanic before a road trip.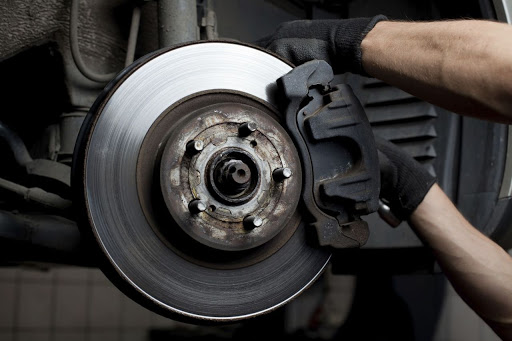 7. Make sure all signals are working
To avoid accidents, check your signals and ask another person to give you a hand checking all the signals and lights while you turn each off and on. These are extremely cheap to purchase and replace and can save a life.
8. Steering, Suspension, Transmission and Clutch
If you are hauling the driving wheel in one direction to keep the car tracking in a straight line, or the steering wheel vibrates more than usual, your steering geometry may need an alignment. It could also mean incorrect inflation or incorrect balance for one or more tyres. Note any knocking or unusual play in the wheel, which can be a sign of worn steering bushes or wheel bearings.
Listen for knocking noises that could indicate worn joints in the drive shafts to the wheels, or a badly worn differential. Note automatic transmissions that are reluctant to shift from neutral into gear. A manual transmission is quite robust, but if the engine revs increase and the car's speed does not change at the same rate, that is a sign of a slipping clutch, which will eventually wear out altogether.
These are all usually checked in either your next service or a pre-trip inspection.
9. Be prepared in the case of an emergency
If you are taking a long trip, ensure you have the essentials if you were stranded. These may include fully charged mobile and a portable charger, spare tire, jack and basic tools such as a screwdriver and a flashlight. You should also consider Roadside Assistance, NRMA is our preferred pick, just ensure you purchase this at least 48 hours prior to your trip to avoid emergency assistance fees.
This may feel like a daunting task before a trip, but it is important to ensure you do not have an emergency or breakdown and that you get to your destination safely! At Titan Auto in Thornton, we offer a 65-point pre-trip inspection to ensure your vechile is road trip ready for when you head on the road.
If you want to get your Car Road Trip Ready with the Titan Auto Team Head to our booking page.
Titan Auto is located at 25d Sandringham Avenue, Thornton, NSW 2322 Australia. 02 4966 2551